Incoterms Rules for International Trade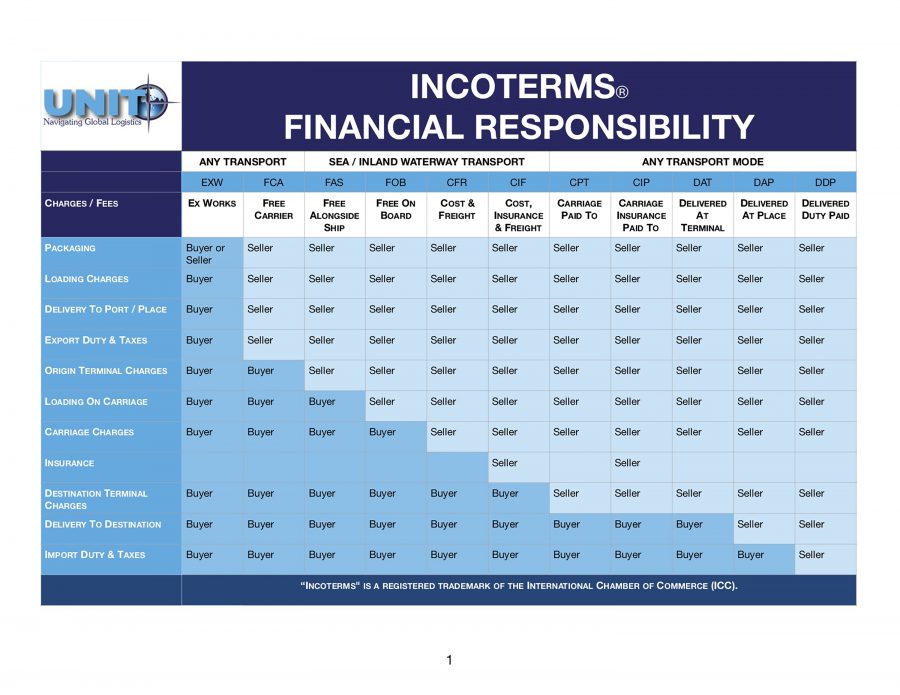 What are Incoterms® rules?
The Incoterms rules are the world's essential terms of trade for the sale of goods.
Whether you are filing a purchase order, packaging and labelling a shipment for freight transport, or preparing a certificate of origin at a port, they are there to guide you. They provide specific guidance to individuals participating in the import and export of global trade on a daily basis.
Why use Incoterms® rules in international trade?
Although other clauses for global trade exist around the world, such as the Harmonised Tariff Schedule of the United States, Incoterms rules are global in their reach. Similarly, they do not include trade terms codified for national purposes, such as the "less than truckload shipping" (LTL) rule of the United States. Unlike national trade policies, these are universal, providing clarity and predictability to business.
For more information visit the International Chamber of Commerce.
*All information is provided by ICC.