How To Import Into the U.S. and Do I Need A Customs Broker?
Before you start to import products into the U.S., a little homework goes a long way to ensure your import arrives smoothly. So here are a few things to know before you place that order overseas...
Research
to see if there are any import restrictions placed on the particular product, country of origin or supplier. For instance, if you do a simple Google search for "requirements for importing pencils into the U.S." you will find several websites with valuable information. If you drill into some of the links you'll come across duty information, anti-dumping regulations (if the pencils come from China) or a Homeland Security document specific to classifying pencils correctly for entry into the U.S. There is a wealth of public information available. You just have to be patient and wade through it. A licensed customs broker can navigate these potential road blocks for you. That's where we come in!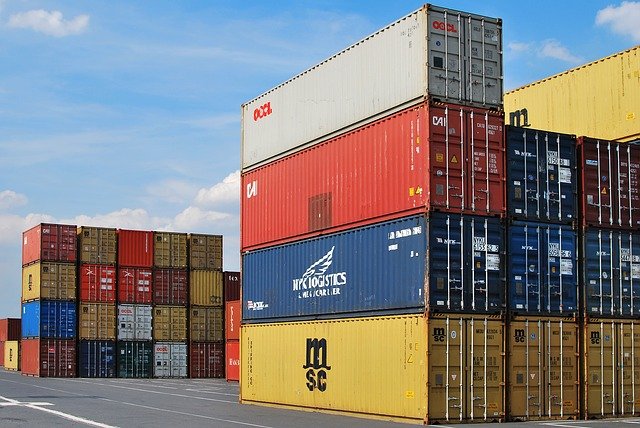 How To Import Into The U.S.? Things you will need.
Thing 1 - Call us here at Unit International! We can help guide you every step of the way from proper product tariff classification to routing your shipments.
Thing 2 - Research any restrictions placed upon exporting your product from the country of origin to importing the same into the U.S.
Thing 3 - You are the importer of record so all responsibility is yours. U.S. Customs holds you responsible for all product information and values. So stay involved in the process.
Thing 4 - Make sure your supplier is reputable and licensed in their country. It's always a good idea to visit or hire a reputable agent in country to represent you.
Thing 5 - There are ways to help you get paid. Contact the international department of your bank for advice.
Find a U.S. Licensed Customs Broker first!
We'll get back to this...but it could save you many hours of web searching and heartache if you make this call before you go any further and ask them "How To Import Into the U.S.?"
You, as importer of record, bear full responsibility
for declaring the value, classification, and rate of duty applicable to the entered merchandise; therefore, it is vital that you get this right! Let a licensed customs broker classify the product for you...or at least verify your classification. If there is any uncertainty, they can apply (on your behalf) to U.S. Customs for a binding ruling thus ensuring smooth sailing for this and future orders.
Shop for a reputable supplier.
Once you have done your homework with product research, it is time to shop for a reputable supplier or manufacturer. Ask for references and make sure you contact them. Ensure they are properly licensed to do business in their country. Research any complaints online. Do they have a physical address and can you visit? Be diligent and know who you're doing business with.
Find A Licensed U.S. Customs Broker
Our hope is you've already made this call and asked, "How to import into the U.S.?" but if you haven't now is the time...BEFORE you place your first order. A good broker will take the time to walk you through the process from ISF (Importer Security Filing) to securing bonds for the cargo, clearance and delivery. They can also offer insurance and inland transportation after arrival in the U.S. Your customs broker will make every effort to understand your product and be sure you understand all aspects of the importing process. They will also explain in detail any fees you may incur along the way. Your broker should be an extension of your business...so pick a good one!
Pay duties and verify your shipment has arrived as expected!
You have purchased your product, shipped it to the U.S., cleared it though Customs and your broker has arranged delivery. Your broker has billed and collected all fees from you including duties for customs. You are all set to receive your much anticipated shipment. Be sure all items are included and in good condition when it's received or you may need to file a claim with your insurance provider.
"The most successful people are those who are good at plan B."
James Yorke
So "How To Import Into the U.S.?"...If you research and plan, your importing experience will be successful and profitable. Know the pitfalls, plan for the unexpected and budget for all of it. Rely on those who have gone before you and ask for help! Use your time wisely and don't reinvent the wheel. Choose your business partnerships with care. Demand transparency. With your entrepreneurial spirit and your due diligence, you'll enter the global marketplace with ease.
Unit International is

 here to help you every step of the way!