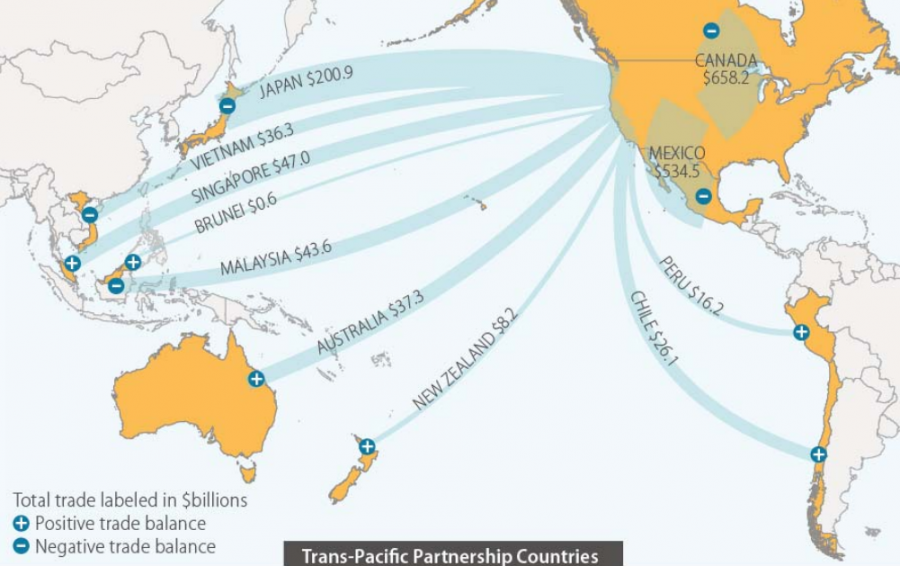 You may have heard that President Trump has abandoned the Trans-Pacific Partnership Agreement. I thought I'd take a minute to explain what this is and how the United States might move forward.
The TPP is a proposed trade agreement between 12 countries that border the Pacific Ocean – Australia, Brunei, Canada, Chile, Japan, Malaysia, Mexico, New Zealand, Peru, Singapore, Vietnam and the United States. These countries represent 40% of the worlds trade. It was seven years in the making and the final proposal was signed on February 4th. Due to the United States election and President Trump's inclination to withdraw from the agreement, it was not ratified but rather abandoned by the U.S.
Currently, the U.S. has individual trade agreements with four of the TPP countries – Chile, Singapore, Peru and Australia. Canada and Mexico trade agreements were negotiated under NAFTA (another trade agreement in jeopardy). These are reciprocal agreements that encourage trade between the countries with reduced or free duty rates.
President Trump has indicated a desire to negotiate individually with these countries rather than enter into this bloc. He believes that negotiations will be made more difficult if the U.S. is negotiating with 11 other countries rather than negotiating with the individual countries. President Trump also believes he can negotiate more favorable trade agreements with the U.S. than have been negotiated in the past. Time will tell.
But rest assured there will be trade agreements negotiated and our hope is that they will stimulate our U.S. economy and encourage more world trade.